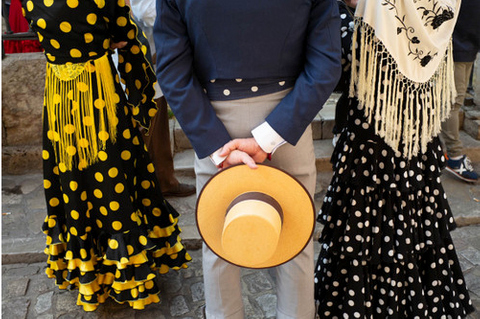 SEVILLE JOURNEY: EXPLORING ANDALUSIAN TRADITIONS
JOIN US IN SPAIN! MAY 2024
Imagine covered wagons pulled by oxen and adorned with flowers crossing the Spanish countryside. Pilgrims in traditional dress riding on horseback from the beautiful sun-drenched city of Seville to the picturesque village of El Rocio in Andalucia. Stop imagining and immerse yourself in this rich tradition by joining award winning photographers Hector Emanuel, Michael Robinson Chávez and Leica Akademie for a 6-day photographic workshop during the historic El Rocío Pilgrimage.
We will be based in Seville, a center of Spanish culture and one of Europe's most beautiful and photogenic cities. Michael and Hector will be helping you push your vision and raise your photographic talents to a new level while photographing one of Europe's truly unique and visually captivating spectacles.
One on one sessions with Michael and Hector, paired with group critiques and talks, will improve your composition, enhance how you see light, anticipate moments and break down the barriers between you and the people you are photographing.
The talks and a closing reception will be held at Cobertura Photo, an acclaimed photographic school and gallery space in the heart of Seville. Your photographs will be proudly projected during the reception. We see this as more of an experience than a workshop. Join us! Photo by Hector Emanuel
CLICK ON PHOTO FOR DETAILS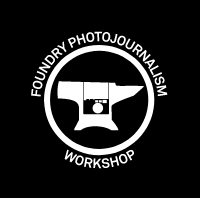 This year in order to include photographers from across the globe, Foundry will again be virtual. Classes will be offered in ten languages. Instructors will hold a series of four classes (three group classes and a one-on-one session) in the weeks leading up to the workshop, which will be held online Dec. 8-10, 2023.
During the workshop, students will have access to student and faculty presentations, expert lectures, and portfolio reviews with editors from national and international publications. Cursos en español!
CLICK ON ICON FOR DETAILS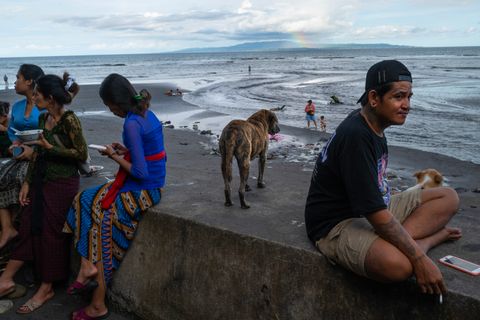 BEYOND THE SINGLE FRAME
SOLD OUT
Creating a visual narrative is one of photography's greatest and most challenging traditions. This weekend workshop, September 29 - October 1, 2023, will help you improve your photographic storytelling skill, from making better pictures and reading light to editing the images and sequencing your final story. Michael will work with students, including one on one sessions, to help them improve their unique vision and create a photographic essay or story.
CLICK ON PHOTO FOR DETAILS